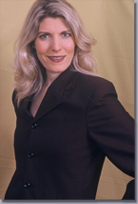 Debra Speyer is an astute, experienced, aggressive securities litigator with a national securities law practice. Before going into private practice in 1990, Debra was an attorney with the Enforcement Division of the National Association of Securities Dealers (NASD) prosecuting brokerage firms and stockbrokers for investment fraud and regulatory violations. Prior to that, she was an attorney and vice president with Thomson McKinnon Securities, Inc., an international brokerage firm which later merged with Prudential Securities. While at Thomson McKinnon, she passed every stockbroker and brokerage firm examination that the securities industry offered, including all options and commodities examinations.
Debra holds a law degree, a master's degree in finance with a thesis on program trading and stock markets, and a bachelor's degree in accounting. Prior to entering law school, she was an accountant. She has been quoted in over 250 periodicals throughout the world, including Newsweek, Kiplinger's Magazine, USA Today, Crain's New York Business, American Banker, The Street.com, Securities Week and Investment News. She had been voted by other lawyers as being one of Philadelphia's top lawyers appearing in Best Lawyers of Philadelphia. She is also listed in Who's Who in American Law and Who's Who in America. She was honored by the National Organization of Women Business Owners with their annual "Women Making History" award. Debra has been acknowledged by Arrive Magazine as being one of the five "Women to Watch" on the East Coast for her work defending the rights of defrauded Senior Citizens. Debra is a member of the Million Dollar Advocates Forum for her securities arbitration work. The Million Dollar Advocates Forum is limited to attorneys who have won million- and multi-million-dollar verdicts and settlements. Debra is a frequently invited guest speaker for business, professional and non-profit organizations, and is a legal commentator for radio talk shows and television. She has appeared on Wall Street Journal Radio, NBC TV, CNN Financial News TV, CNBC TV's "Wake Up Call" and "Power Lunch Financial News," CN8 TV, Fox News, and WB17, as well as Comcast TV's "Legal View" with the Securities and Exchange Commission Director speaking on topics related to securities fraud. Debra has written extensively about investment fraud and elder fraud, and those articles have appeared in various newspapers and magazines.
Debra is on the Lawyers Advisory Board of the Pennsylvania Securities Commission. Pro bono work is an integral part of her law practice. She is on numerous non-profit boards, including SeniorLaw, which assists indigent senior citizens with their legal problems. She is also on the board of directors for AMIT Children, and received an award from the organization for her fundraising efforts on behalf of abused and disadvantaged children. Debra is a lecturer for the Pennsylvania Bar Institute and other continuing legal education programs on the subject of securities fraud and the elderly, and has been a co-lecturer with the Pennsylvania Securities Commissioner on the subject of investment fraud. She is co-chair of the Pennsylvania Bar Institute's annual course "Legal Issues in an Age of Aging," and was chair of the elder fraud conference in conjunction with the Philadelphia Corporation for Aging, the purpose of which was to educate senior citizens on how not to become victims of fraud. Debra has been chair of the Elder Law Committee, and a member of the Securities Regulations Committee of the Philadelphia Bar Association. She belongs to, and serves on, various committees and subcommittees of the American Bar Association, Pennsylvania Bar Association, Public Investors American Bar Association, American Trial Lawyers Association, Connecticut Bar Association, Florida Bar Association, New York State Bar Association and DC Bar Association. She is also an arbitrator for the National Association of Securities Dealers, New York Stock Exchange and Philadelphia Court of Common Pleas.
Debra welcomes new clients and referrals from law firms and looks forward to working with you.
T. Michael Kennedy
T. Michael Kennedy is a talented, experienced civil trial lawyer committed to helping victims obtain justice for wrongs committed against them. A 1984 graduate of the University of Miami School of Law, Mr. Kennedy is licensed to practice in Texas, Florida, and Colorado. He is board certified in civil trial law by the Florida Board of Legal Specialization, and he is a current member of the Public Investors Arbitration Bar Association. He has been an active member of the Florida Bar Association, the Florida Board of Legal Specialization, the Academy of Florida Trial Lawyers, the State Bar of Colorado, and the Colorado Trial Lawyers Association. He is also a member of State Bar of Texas, the Texas Trial Lawyers Association, and the Dallas Trial Lawyers Association.
A gifted orator, Mr. Kennedy has lectured on trial advocacy topics for the State Bar of Texas, the Texas Trial Lawyers Association, the Florida Bar's statewide continuing legal education program, and the Academy of Florida Trial Lawyers. He is student of fabled trial lawyer Gerry Spence, and was one of only 50 trial lawyers selected in 2005 to attend Spence's Trial Lawyer College in Dubois, Wyoming.
When not representing clients, Mr. Kennedy enjoys spending time with his wife and children. He is also an avid outdoorsman and musician. Mr. Kennedy also worked as a certified relative work coach, instructor, and evaluator for Skydive University. He is a former member of "Deguello", the Texas State 16-person formation skydiving team, has competed at the national level in skydiving, and has been on several world record formation skydiving attempts.
Morgan Bentley
Morgan has earned a reputation as a brilliant and tenacious litigation strategist. He is a litigator for the Wall Street Fraud team. Morgan holds a bachelor's degree from Stanford University, and graduated from Seton Hall Law School in 1980 with honors. From 1980 to 1983, he was arbitration counsel for the New York Stock Exchange, supervising one third of the NYSE arbitration docket. From 1983 to 1990, he was a vice president and assistant general counsel at the international brokerage firm of Thomson McKinnon Securities, where he worked defending the brokerage firm. Since then he has been handling securities arbitration matters and other complex securities litigation.
R. Deryl Edwards, Jr.
Deryl is an accomplished litigator who is adept at exploiting the weaknesses of defendants in complicated litigations. Deryl is a litigator for the Wall Street Fraud team.
Deryl graduated from the Saint Louis University School of Law. He also holds a Bachelor degree from the University of Chicago in Economics. His studies there included econometrics, statistics, real analysis, linear algebra and advanced mathematics. He is also well versed in the theories of fundamental and technical analysis of stock trends.
Deryl also pursued studies in advanced economics at the University of Chicago Graduate School of Business, Harvard University, and the Ludwig Von Mises Institute at Stanford University. He has also studied at the IPI Institute in Santander, Spain in the area of anthropology.
Deryl is an active member of many professional organizations including the Association of Trial Lawyers of America (ATLA), Trial Lawyers for Public Justice, and Gerry Spence's Trial Lawyers organization. Deryl is an ATLA Diplomat, and is on its NDL Board of Governor as well as a speaker at ATLA seminars.
Jim Severoglu
Jim Severoglu heads up the Wall Street Fraud team's portfolio analysis division. Before joining the Wall Street Fraud team, Jim was a senior portfolio manager and vice president with Dimensional Fund Advisors, a leading quantitative international investment management firm with thirty billion dollars under management. Jim personally managed three billion dollars. He also holds his Series Seven Registered Securities Representative license.
Jim graduated first in his high school class and placed first in the National Mathematics Association of America annual contest. He earned an engineering degree at Harvey Mudd College in 1984. He holds an MBA from the UCLA Graduate School of Management in Finance, where he graduated with a 3.9 grade point average in June 1986.
In 2000, Jim finished second place worldwide in the World Cup Championship in Futures Trading, a competitive showcase whose contestants are among the world's best commodities traders.
Jim's hobbies include studying the price behavior of futures markets and developing computer models to trade commodities by applying artificial intelligence theories and fuzzy logic in order to create trading systems that adapt to market conditions.
Carol Halpern
Carol Halpern heads up the Wall Street Fraud team's compliance/regulatory division. Before joining the Wall Street Fraud team, Carol was a compliance examiner/auditor with the National Association of Securities Dealers. In addition to a bachelor's degree, Ms. Halpern also holds a master's in finance.
Ginger Kovak
Ginger Kovak is a senior paralegal and economist for Wall Street Fraud. She holds a bachelor's degree with honors in economics, and worked as an economist prior to joining the Wall Street Fraud team. In addition to her work at Wall Street Fraud, she is pursuing further studies.
Mag Saganska
Mag Saganska is a legal analyst for the Wall Street Fraud team. She graduated from Temple University, The Fox School of Business. She holds a Bachelor degree of Business Administration majoring in Legal Studies.
Patricia Jarska
Patricia Jarska graduated from law school in Europe and is currently pursuing further studies in her free time. She is a paralegal for the Wall Street Fraud team.
Rena Pabisz
Rena Pabisz graduated from law school in Europe. She practiced in the area of white collar criminal defense. She is currently pursuing further studies in her free time. She is a paralegal for the Wall Street Fraud team.
Michelle S. Freudenberger
Michelle S. Freudenberger is a real estate law specialist and handles our REIT cases. She is based in our NYC office. She has been practicing law for over fifteen years. Michelle was on law review and graduated top of her law class. Esq.
Karen Abrams
Karen Abrams handles our British and European arbitration matters. Her background is in litigation, anti-trust, mergers and acquisitions, securities law, and class actions. She has also represented corporations and individuals in SEC enforcement matters, and also mutual fund and hedge fund matters brought by Attorney General Spitzer. Karen was been employed by several major law firms in New York before joining the Wall Street Fraud team.

Ms. Abrams clerked for Sir George Gardiner of the House of Commons, London, England. She also clerked for former Senator Jacob Javits. Ms. Abrams was a moot court competitor in law school and graduated college with honors.